EH&S COVID-19 Additional Resources
Resource Requests
Request can be submitted through the Resource Request Form. 
In addition to face coverings EH&S is also assisting the distribution of other COVID supplies including gloves, sanitizer, disinfectant, and air purifiers. Details on the former are listed below.
Air purifiers are available for shared multi-occupant offices, public facing spaces, and high density areas. Air purifiers are not appropriate for private single occupant offices. Purifiers have been placed in instructional spaces where appropriate.

Please note all building ventilation systems have been optimized to allow for the maximum amount of outdoor air mechanically possible, air exchanges are also operating at the capacity of their design. Building ventilation system air filters have been upgraded to MERV 13 throughout campus. Due to the implementation of these controls, air purifiers are NOT a required COVID mitigation measure for multi-occupancy and conference spaces.
If you have a space that would benefit from an air purifier please submit the request through the COVID-19 Air Purifier Request form.
---
COVID Resource Information
Nitrile Gloves
All gloves are vetted by EH&S and meet requirements for safe use. All gloves have an average thickness of 4 mil.  Sizes available are extra small, small, medium, large, and extra large.  To prevent cross contamination the minimum request is one box of 100 gloves.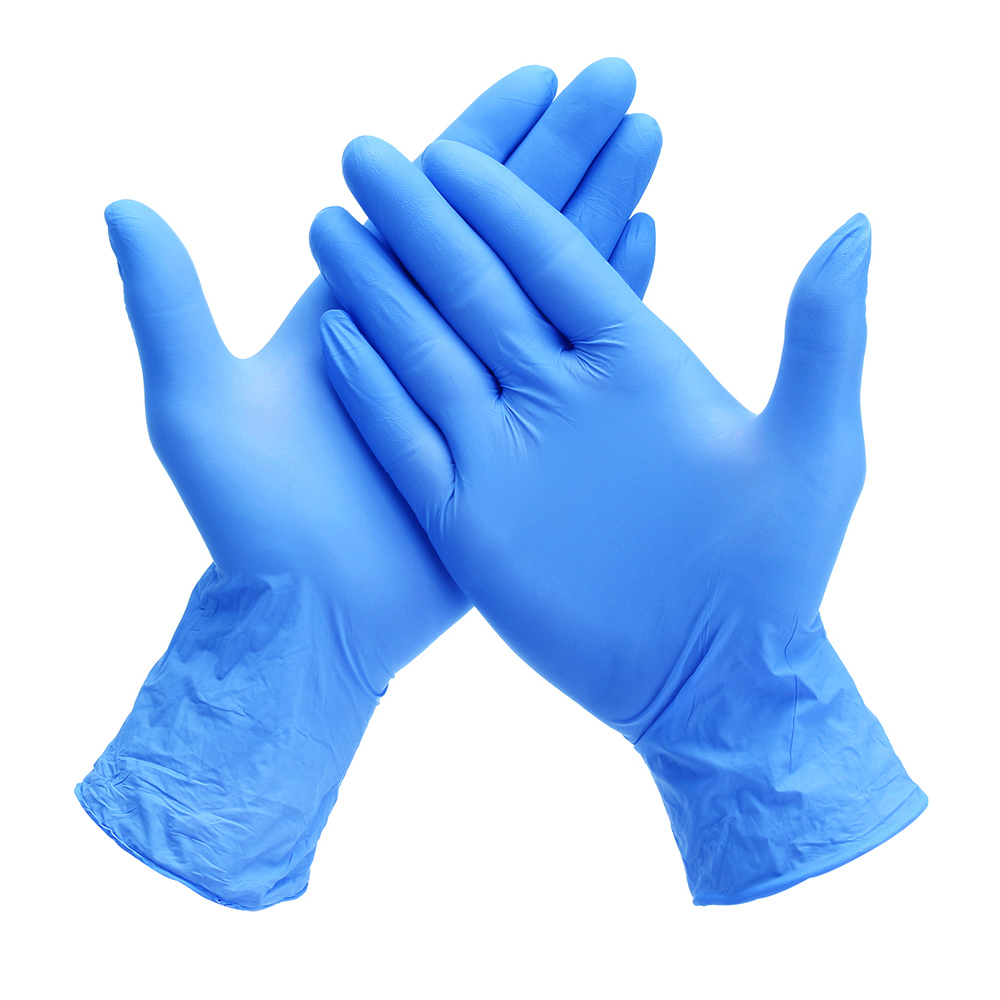 Disinfectant
Cleaning - The removal of germs, dirt, and impurities from surfaces. Does not inherently kill germs, but may remove them.
Disinfecting - The use of chemicals to kill germs on surfaces. This process does not necessarily clean dirty surfaces or physically remove germs.
It is important to select appropriate disinfecting solutions. When possible, use an EPA listed disinfectant. 
There are two disinfectants available on the resource request form.  Both are EPA listed disinfectants.
EcoLab Hydrogen Peroxide Surface Disinfectant Spray
This disinfectant is an activated hydrogen peroxide solution produced by EcoLab and certified by the Environmental Protection Agency for use against SARS-CoV-2. Guidance on the use of this surface disinfectant and the safety data sheet can be found here: Peroxide Multi-surface Cleaner and Disinfectant. EH&S provides filled spray bottles and ask that empty bottles be returned to be refilled.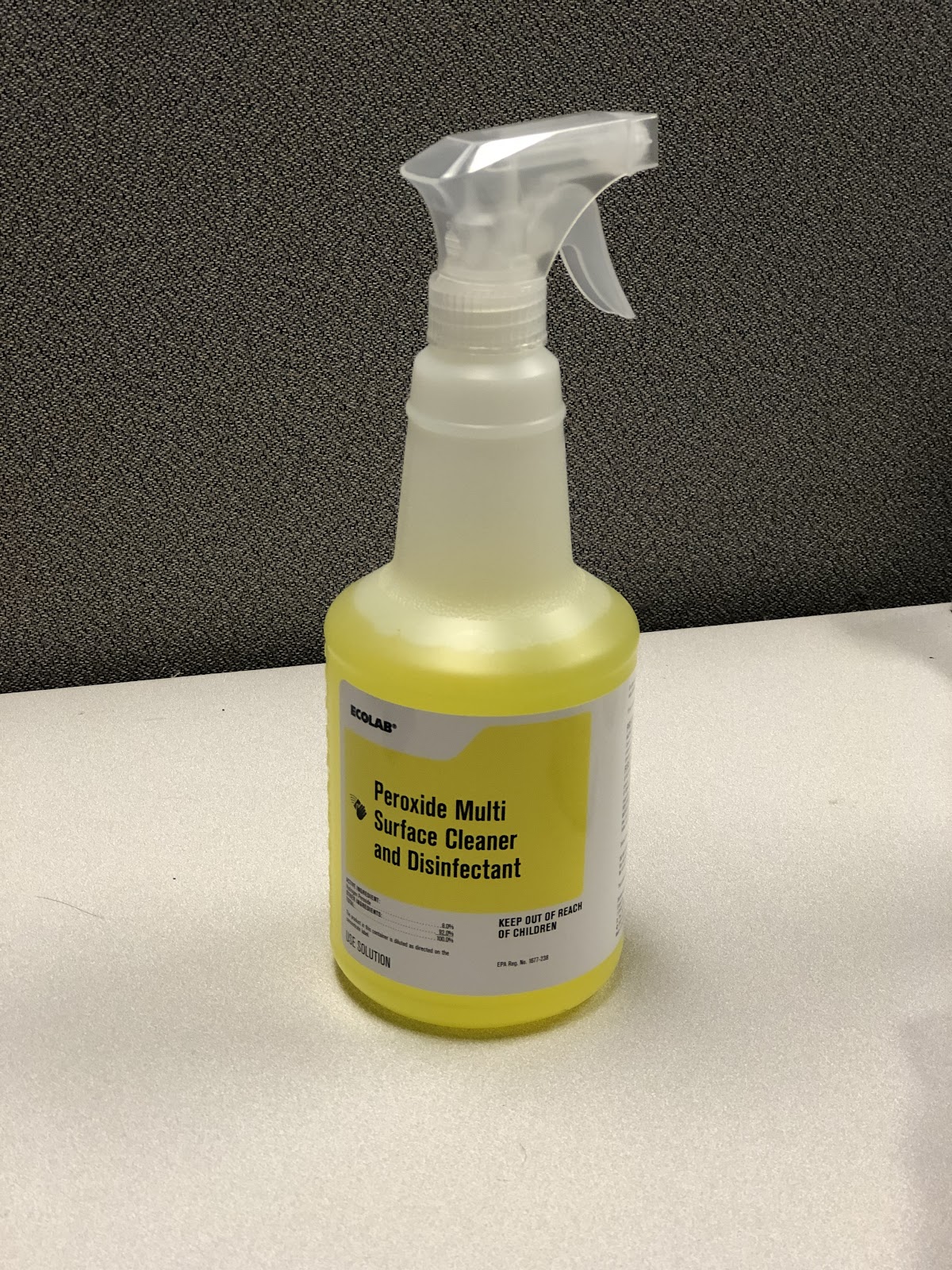 Steridol Wipes
Steridol wipes use a quaternary ammonium salt solution to disinfect surfaces.  It is effective against many viruses and bacteria.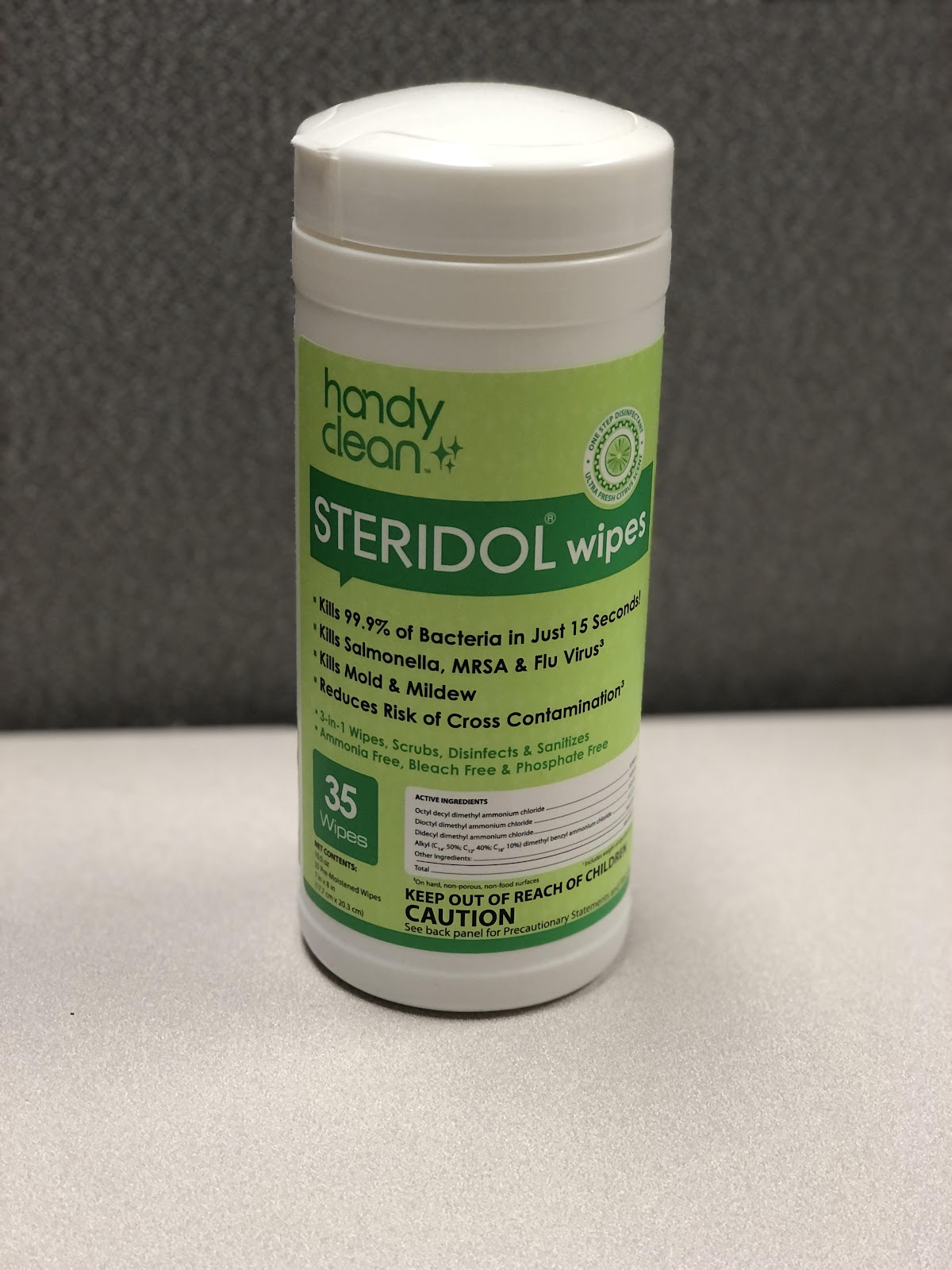 Hand Sanitizer
Ethyl alcohol based hand sanitizer gel is effective at killing microbes that may be living on the hands.  There are two sizes of hand sanitizer available on the resource form.  Both contain at least 62% ethyl alcohol making them effective against SARS-CoV-2.
Be Smart About Safety Hand Sanitizer
The be smart about safety hand sanitizer bottles contain two ounces of sanitizer gel.  They include a carabiner clip making them easy to transport.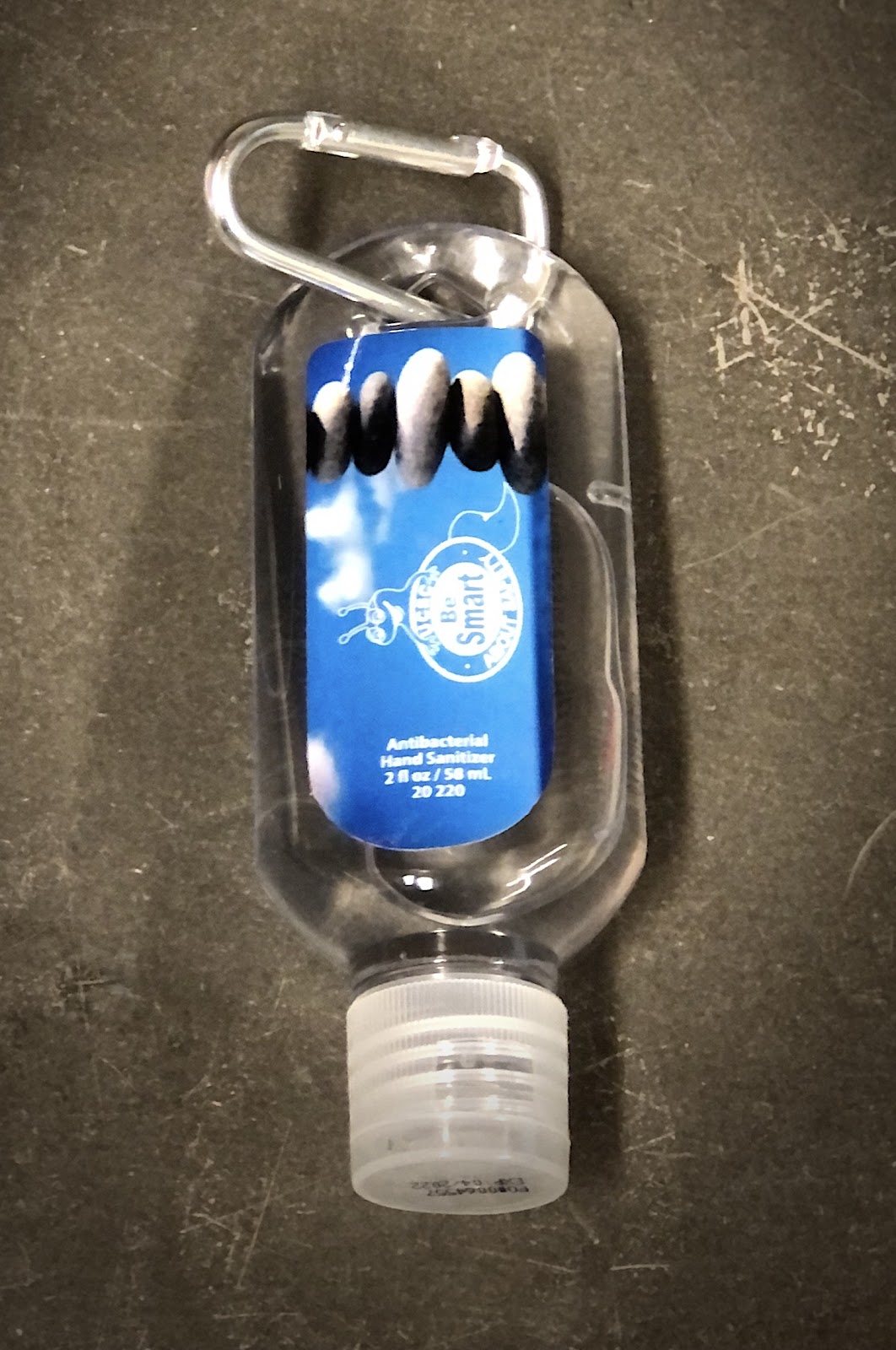 Kundal 16oz Hand Sanitizer Bottle
These larger hand sanitizer bottles work well in common areas or in personal work stations.  They are useful for filling the smaller be smart about safety bottles.  The larger hand sanitizers are available individually or in cases of twenty bottles.