University Generated Regulated Lamps
Do not throw regulated lamps in the trash!!!! They are hazardous!!
Contact hazwaste@ucsc.edu or 9x4454 / 9x3086 for more information.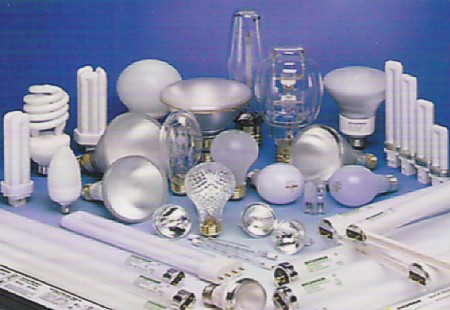 Examples of regulated lamps include:
Straight Fluorescent Lamps   
Fluorescent U-Tubes   
Compact Fluorescent Lamps (CFL)   
High Intensity Discharge Lamps (High Pressure Sodium, Mercury Vapor, Metal Halide)   
Low Pressure Sodium   
Shattershields/Coated Lamps 
Regulated lamps contain small amounts of mercury or other toxic materials. These toxic materials are not released when the bulbs are intact or in use; exposure is possible only when a bulb has been broken. Therefore, it is best to store waste in a manner that prevents breakage.
Campus Housing   

Fill out a Fix It Ticket or contact your local maintenance office. You may get that information from your housing office.

Science and Office Buildings    

Contact Environmental Health & Safety at 459-4454 or 459-3086.

Long Marine Lab    
Physical Plant electricians are responsible for maintaining lamps in state operated buildings.
Information about Non-University waste generated in the: