PPE Office Hours and Fitting Appointments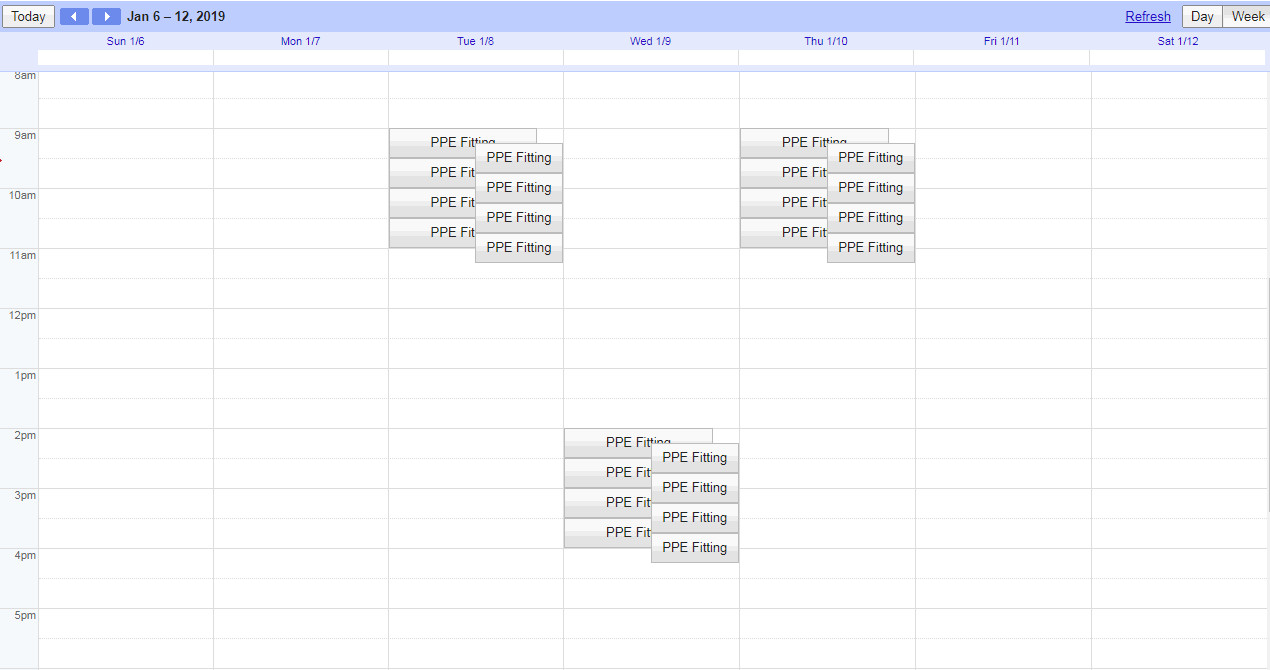 The PPE office is located in Physical Sciences Building (PSB) 210. Staff is available for new PPE fittings, to make changes to existing PPE, provide assistance with the LHAT system, and answer PPE questions. Office hours are held every week:
- Tuesday 9:00 - 11:00 am
- Wednesday 2:00 - 4:00 pm
- Thursday 9:00 - 11:00 am
Appointments may be made during reserved blocks of time for Personal Protective Equipment fitting.
Guaranteed availability at the PPE office is only assured by making an appointment. If you need to schedule an alternate time please contact ppe@ucsc.edu.
To make an appointment:
1. Make sure you are logged in to Google with your UCSC account (username@ucsc.edu). If you are not signed in with your Google account, you will be prompted to do so when you click the link below.
2. Click here for the PPE fitting appointment calendar
3. Choose an available appointment slot and follow the prompts to reserve it. If you can not make your appointment or need to change the time please cancel the original time so that it is available for others.
If you do not see any available appointments or would like to schedule an appointment during a different time, please contact ppe@ucsc.edu for further assistance.